Hacer Escuela/Inventing School: Rethinking the Pedagogy of Critical Theory
A Linked Inter-University Teaching Cooperation between Fordham, Bard College, and LAPES
Two workshops, organized in collaboration with the Latin American Philosophy of Education Society (LAPES), brought together Latin American thinkers working on philosophies of education influenced by Critical Theory traditions, with professors and graduate students teaching and studying Critical Theory in North American universities. In the last two decades, new innovations in pedagogy have been developing across Latin America, produced often through creatively combining elements of European Critical Theory with a rethinking of Latin American traditions and indigenous knowledges. These pedagogies have emerged in contexts as diverse as the introduction of Philosophy for Children programs in the periphery of Rio de Janeiro (inspired in part by theories of Rancière and Deleuze), the Zapatistas in Chiapas (reworking anarchist, marxist, and postcolonial principles through the recuperation of indigenous knowledges), the Movimento Sem Terra in Brasil (a grassroots movement mobilizing ideas from marxism, liberation theology, and critical pedagogy), the anarcha-feminist collective Mujeres Creando Comunidad in Bolivia, and the philosophy of Simón Rodríguez who, as one of the first modern "popular" educators in Latin America, not only constructed physical school buildings around the world for impoverished and often marginalized populations, but also sought to "invent school [hacer escuela] by creating the conditions for events of education to happen. This project has asked how, notwithstanding increasing imposition of neoliberal measures, all of these movements have given rise to new understandings of pedagogical relations, of what it means to be a subject of education, and of how educational practice can refigure public space. The workshops led to the development of the syllabus "Latin American Philosophies of Education" at Fordham University, and the forthcoming publication of a pedagogy "handbook" consisting of theoretical reflections and descriptions of pedagogical practices. Both the syllabus and the handbook are publicly available through the websites of LAPES and the ICCTP.
Watch Samir Haddad talk about the details of the project here. 
Contact Faculty
Samir Haddad (Philosophy, Fordham University) | Website
Ariana González Stokas (Dean, Inclusive Excellence, Bard College/Co-Director, LAPES) | Website
Jason Wozniak (Co-Director, LAPES/Humanities, San Jose State University) | Website
LAPES (Latin American Philosophy of Education Society)  | Website
Project Syllabus
Background Reading
Ahmed, Sara. "Introduction: On Arrival" and "Conclusion: A Phenomenological Practice." In On Being Included: Racism and Diversity in Institutional Life, 1–17 and 173–187. Durham, NC: Duke University Press, 2012.
Dotson, Kristie. "Conceptualizing Epistemic Oppression." Social Epistemology 28, no. 2 (2014): 115–138.
González Stokas, Ariana. "Teacher Formation and the Epistemic Suppression of Bourinquen." Philosophy of Education 2015: 46–54.
Hostos, Eugenio María de. "Prologue." In La Peregrinación de Bayoán, 2nd edition. Available here.
Kohan, Walter Omar. "Travel and Formation of the Self: Errantry" and "Inventing School, Life, and Politics with Simón Rodríguez." In The Inventive Schoolmaster, translated by Vicki Jones and Jason Thomas Wozniak, 11–26 and 77–82. Rotterdam: SensePublishers, 2015.
Rancière, Jacques. "Ecole, production, égalité." In L'école de la démocratie, edited by Xavier Renou, 79–96. Paris: Edilig/Fondation Diderot, 1988. Available here.
———. "Reason Between Equals." In The Ignorant Schoolmaster, translated by Kristin Ross, 46–61. Stanford, CA: Stanford University Press, 1999.
Vizcaíno, Rafael, Jeong Eun Annabel We, Nelson Maldonado-Torres, and Jasmine Wallace. "Decolonizing Philosophy." In Decolonising the University: Context and Practice, edited by Gurminder K. Bhambra, Kerem Nisancioglu, and Dalia Gebrial. London: Pluto Press, 2018.
For an extensive list of Critical Pedagogy resources, containing references to books, articles, videos, and websites, and compiled under the aegis of the ICCTP, please click here.
For a list of resources related to the theme of Reparative Epistemologies, compiled by Ariana González Stokas, please click here.
News and Events
April 28, 2021
Journal Issue Launch | Hacer Escuela/Inventing School Lápiz no. 6. Register for the event here. The special journal issue for Hacer Escuela is now complete and posted for free download on the Lapes website.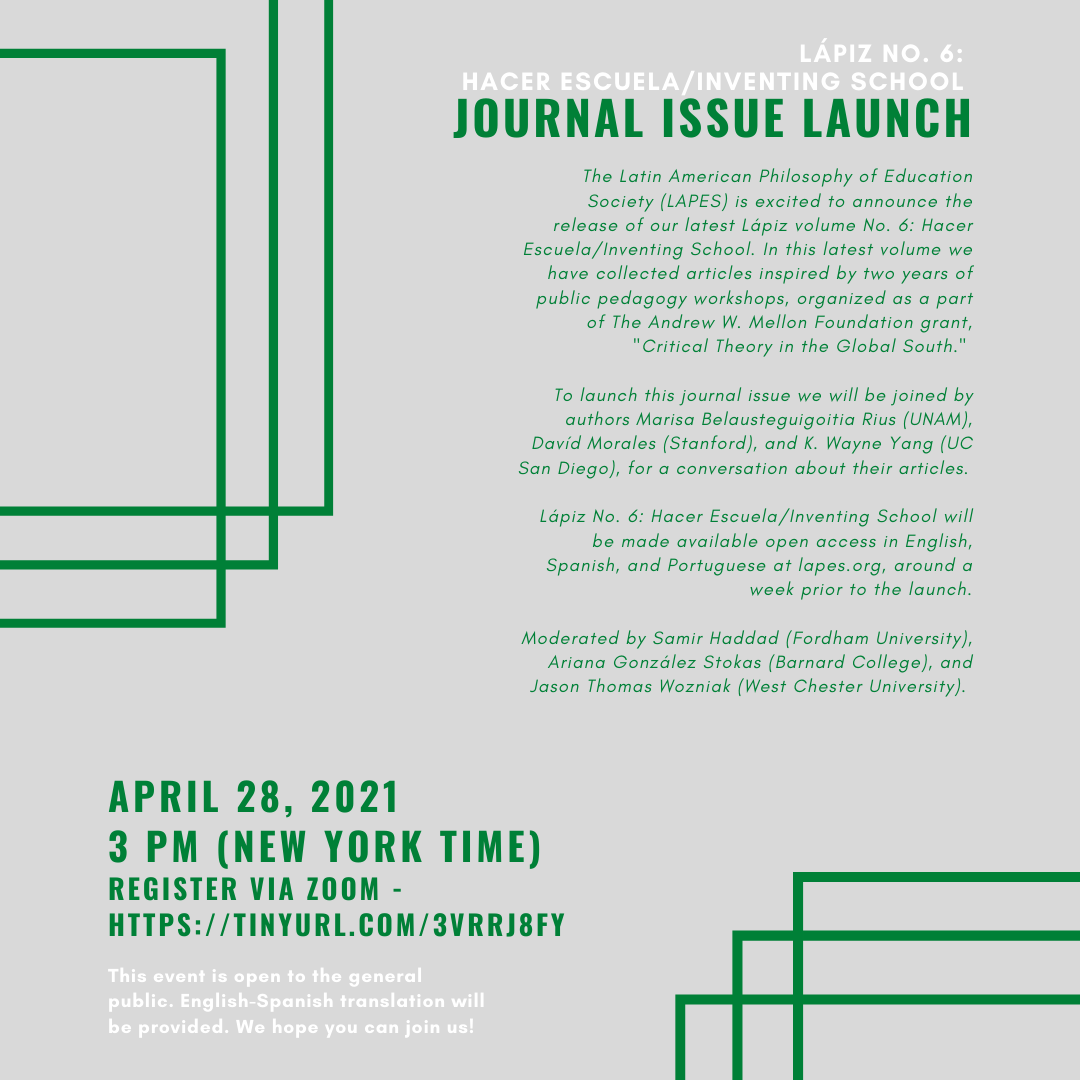 March 29–30, 2019 | West Chester University
The second Hacer Escuela/Inventing School workshop took place from March 29-30 on the Philadelphia campus of West Chester University. Speakers included Tamara Anderson (WE Caucus and Melanated Educators Collective), Floridalma Boj Lopez (California State University, Los Angeles), Angela Crawford (WE Caucus and Melanated Educators Collective), Sandy Grande (Connecticut College), Davíd Morales (Colectivo Zapatista, San Diego), Rónké A. Òké (West Chester University), Flavio Pereira Barbosa (Movimento dos Trabalhadores Rurais Sem Terra), Lia Pinheiro Barbosa (Universidade Estadual do Ceará), and K. Wayne Yang (University of California, San Diego).

A detailed program of the workshop can be found here.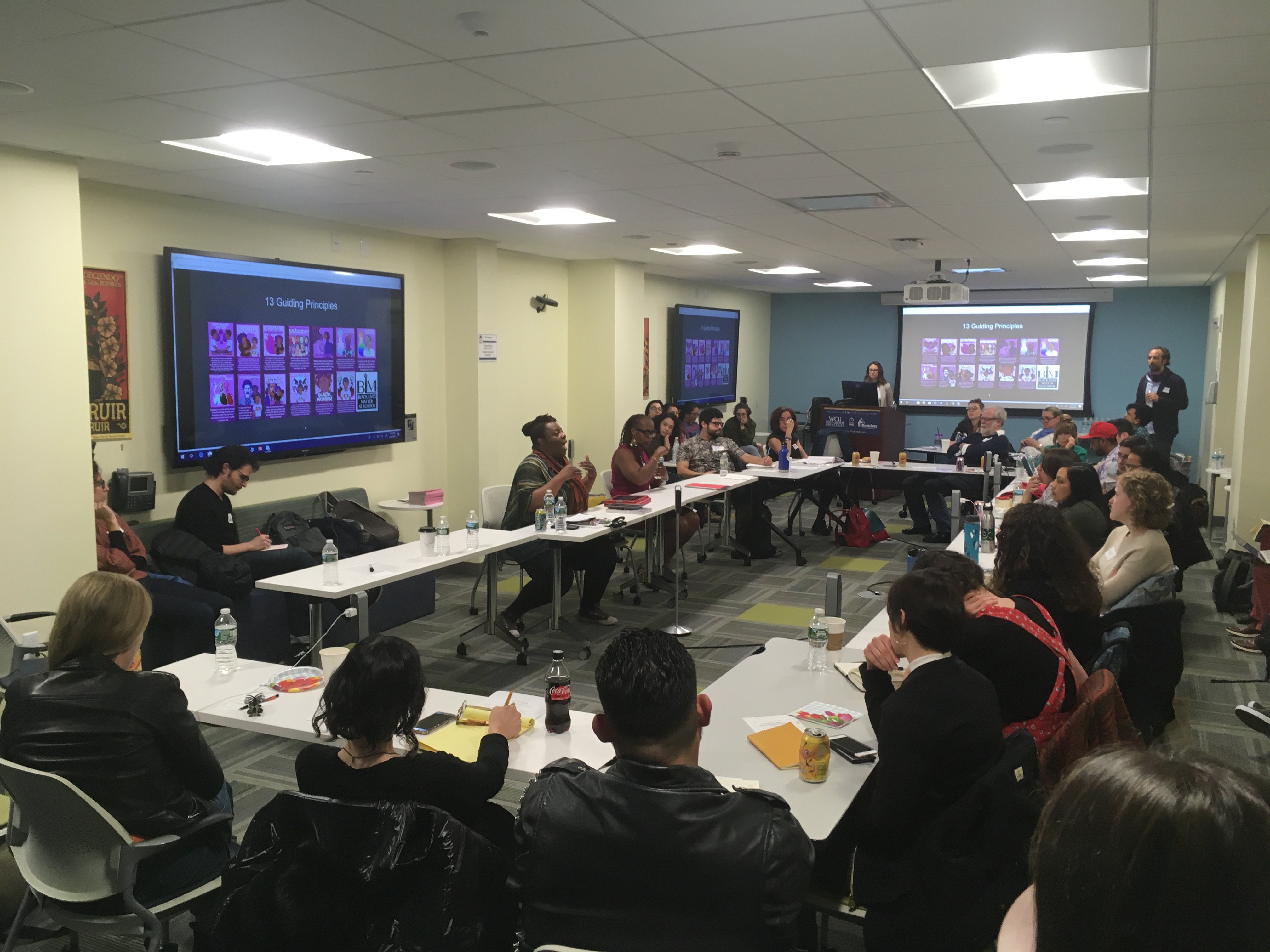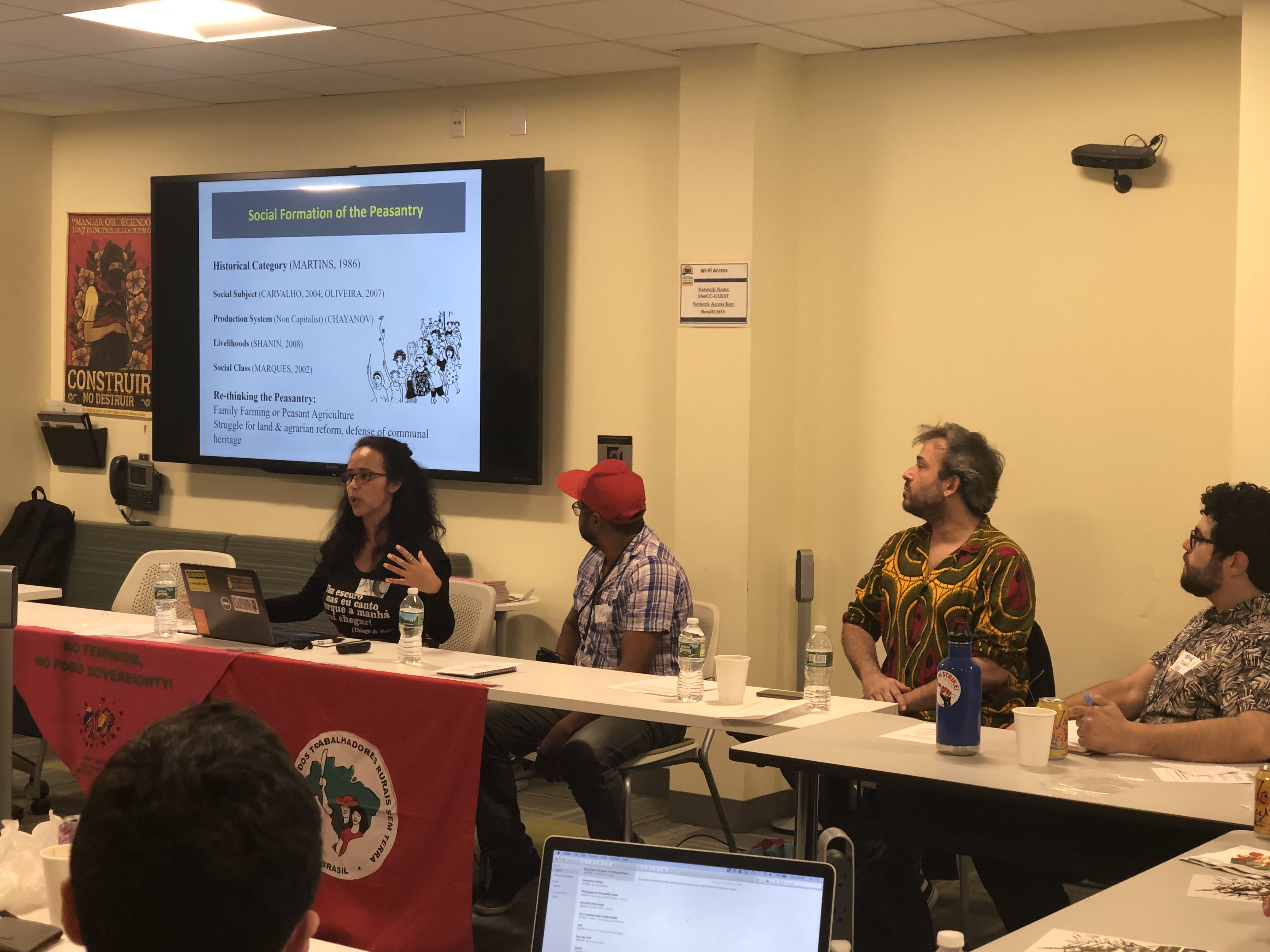 April 13–14, 2018 | Fordham
The first Hacer Escuela/Inventing School workshop took place from April 13-14 at Fordham University's Lincoln Center campus. The conference included talks by Walter Kohan, Frances Negrón-Muntaner, and Doris Sommer. Marisa Belausteguigoitia attended the workshop, along with three members of Colectivo las Penélopes, a UNAM-based feminist collective. Click here for the conference website.


Walter Omar Kohan 

(Universidade do Estado do Rio de Janeiro and NEFI) at Hacer Escuela/Inventing School




Melissa Rosario (

Center for Embodied Pedagogy and Action, Puerto Rico)





November 10–13, 2017 | Northwestern




Professors Haddad, González Stokas, and Wozniak visited Northwestern for "

Transformations of Critical Theory," the inaugural workshop of the Critical Theory in the Global South Project, where they presented their work on the Hacer Escuela project, with responses from Marisa Belausteguigoitia and Andrew Parker. On the final day of the workshop, they 

led a graduate-student teach-in on the theme "Invention and Errantry in Education: Rodríguez/Kohan, Rancière, and Hostos."




Samir Haddad and Ariana González Stokas
Back to top