Trauma, Politics, and the Uses of Memory
The focus of this collaborative project is the relationship of international discourses on trauma to specific national contexts. The project incorporates a research spotlight on the work of Chilean cultural and critical theorist Nelly Richard, considered from the perspective of the multiple national contexts of the field of critical memory studies. The result of the collaboration, led by Sarah Nuttall (Witwatersrand) and Anna Parkinson (Northwestern), is the development of new undergraduate and graduate courses on trauma and politics; the translation of Richard's Latencias y estallidos de la memoria inconclusa. Chile: 1990-2015 (a revision of her Crítica de la memoria: 1990-2010) as the volume Eruptions of Memory: The Critique of Memory in Chile, 1990-2015 (Polity, 2018), and a series of events on trauma, memory, and place. The collaboration also included a graduate student exchange through the award of a Mellon predoctoral fellowship to support the participation of a graduate fellow based in South Africa, to assist with the research for the course development during a visiting residency at Northwestern. The predoctoral fellowship was awarded to Candice Jansen.
Faculty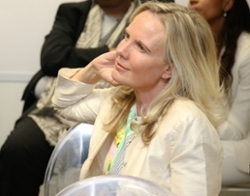 Sarah Nuttall is Professor of Literary and Cultural Studies of the Wits Institute for Social and Economic Research (WiSER) at the University of the Witwatersrand in Johannesburg, South Africa. She is the author of the monograph Entanglement: Literary and Cultural Reflections on Post-apartheid (2009) and the editor or co-editor of a number of books, including Text, Theory, Space: Land, Literature and History in South Africa and Australia (1996), Beautiful/Ugly: African and Diaspora Aesthetics (2007), and Johannesburg – The Elusive Metropolis (2008).
Anna Parkinson is Associate Professor of German and an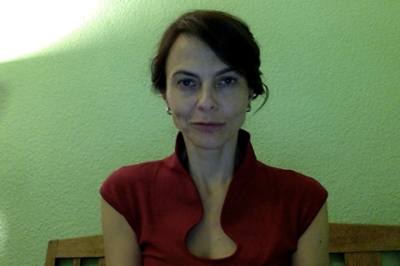 affiliate of the Gender and Sexualities Program at Northwestern University. She is the author of An Emotional State: The Politics of Emotion in Postwar West German Culture (2015) as well as numerous articles. Her teaching and research interests include twentieth- and twenty-first-century German literature and film, memory studies, genocide studies, translation theory, gender and queer theory, contemporary South African literature and film, and psychoanalysis.
Visiting Predoctoral Fellow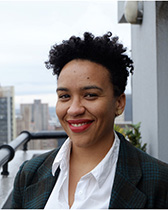 Candice Jansen joined the project as an award-winning PhD Fellow in Art History at WiSER (Wits Institute for Social & Economic Research) in Johannesburg, South Africa. She works on photography and the African archive. Her dissertation considered race and anti-apartheid visuality in the life and work of South African photographers, Cedric Nunn and Ernest Cole.
Since August 2019, Candice Jansen has been serving as the new Curator of Research and Exhibitions at the Market Photo Workshop (MPW) in Johannesburg. Started in 1989, the school has come to house a very important archive of contemporary African photography, in addition to offering essential platforms for emerging photographers. She continues to pursue her research and writing in photography since graduating in 2020, as facilitated by a Research Associate position with the Visual Identities in Art and Design Research Centre at the University of Johannesburg. 
Project Syllabi
Background Reading
Adorno, Theodor. "The Meaning of Working Through the Past." In Critical Models: Interventions and Catchwords, edited by Henry W. Pickford, 89–103. New York: Columbia University Press, 2005.
Glissant, Edouard. "For Opacity." In Poetics of Relation, translated by Betsy Wing, 89–96. Ann Arbor: University of Michigan Press, 2009.
Nuttall, Sarah. "Entanglement." In Entanglement: Literary and cultural reflection on post-apartheid, 17–32. Johannesburg: Wits University Press, 2009.
———. "The Vitality of Matter: Notes on First Form, Surfaces, Intimacy, and the Social." In Penny Siopis: Time And Again, edited by Gerrit Olivier, 181–198. Johannesburg: Wits University Press, 2004.
———. "Wound, Surface, Skin." Cultural Studies 27, no. 3 (2013): 418–437.
Parkinson, Anna. "Adorno on the Airwaves: Feeling Reason, Educating Emotions." German Politics and Society 110, no. 32 (2014): 43–59.
———. "Ressentiment: Democratic Sentiments and the Affective Structure of Postwar West Germany." In An Emotional State: The Politics of Emotion in Postwar West German Culture, 67–111. Ann Arbor: University of Michigan Press, 2015.
Richard, Nelly. "Cites/Sites of Violence: Convulsions of Sense and Official Routines" and "Torments and Obscenities." In Cultural Residues: Chile in Transition, translated by Theodore Quester and Alan West-Durán, 15–46. Minneapolis: University of Minnesota Press, 2004.
———. "Ruptures, Memories and Discontinuities (Homage to Walter Benjamin)." In The Insubordination of Signs: Political Change, Cultural Transformation, and Poetics of the Crisis, translated by Alice A. Nelson and Silvia R. Tandeciarz, 1–23. Durham: Duke University Press, 2004.
Background Viewing
Nuttall, Sarah. Brief comments on "elsewheres" and "publics" at "Elsewheres and Otherwise: Critical Theory in a Different Register." Panel discussion at UC Irvine, November 14, 2014 |
Video




News and Events
October 28, 2020 | Northwestern

In culmination of the Critical Theory in the Global South Mellon sub-project on "Trauma, Politics, and the Uses of Memory," and in the context of the graduate course of the same name this Fall 2020 quarter, Professor Anna Parkinson (Northwestern University) and Dr. Candice Jansen (former Mellon Pre-doctoral Fellow at Northwestern and current Manager of Research and Exhibitions at the Market Photo Workshop, Johannesburg, South Africa) led a conversation on the role of visual media and capture in memorialization and protest in the context of the Global South (specifically in relation to Chile and South Africa). The session took place via Zoom on Wednesday, October 28th, 2-4pm. 

Fall 2020 | Northwestern

Anna Parkinson, Professor in German, taught the graduate course "Trauma, Politics and the Uses of Memory," a course developed in 2019 with Predoctoral Mellon Fellow, Candice Jansen (Fall 2020, Tues, 2:00-4:50pm, online/synchronous).

Trauma Studies has become an integral interpretative paradigm for critical theorists, politicians, activists and the popular media alike, where it functions as a diagnostic tool that articulates specific relationships between violence, vulnerability, and late capitalist modernity. Initially embedded in a psychoanalytic framework, the paradigm of trauma attempted to capture the violence wrought by modernity, primarily in the context of twentieth century Western Europe. Seismic upheavals caused by forms of totalitarian government and Western colonial rule, and subsequent attempts of decolonization, ask us to rethink trauma as a decidedly international phenomena and a transmutable category that exceeds national boundaries, even as it is at times mobilized by the nation state as cause for new acts of violence.

Critical approaches to trauma will be considered through a transnational approach to memory and politics, as we seek to understand the universalist appeal of this model of subjectivity in cultural contexts that overlap, contrast, and challenge one another, even when ostensibly speaking the same critical language. We will examine a range of archives and media: film, testimonio, biography, novels, poetry, memorials, and photography. Class readings may include works by Hannah Arendt, Cathy Caruth, Carmen Castillo, Frantz Fanon, Didier Fassin, Jean Franco, Sigmund Freud, Paul Gilroy, Eduard Glissant, Pumla Gobodo-Madikizela, Alexis Pauline Gumbs, Saidiya Hartman, Andreas Huyssen, Toni Morris, Zanele Muholi, Sarah Nuttall, Ciraj Rassool, Nelly Richard, Alexander Weheliye, Peter Weiss, and Alejandra Zamba.
May 3, 2019 | Northwestern
To celebrate the publication of the new translation of Nelly Richard's Eruptions of Memory, the Critical Theory in the Global South project held a book launch workshop on May 3rd, led by the author of the book's Introduction, Professor Graciela Montaldo of Columbia Univeristy.  The workshop included the participation of Northwestern Professors Anna Parkinson and Penelope Deutscher, amongst others, as well as undergraduate and graduate students from the University.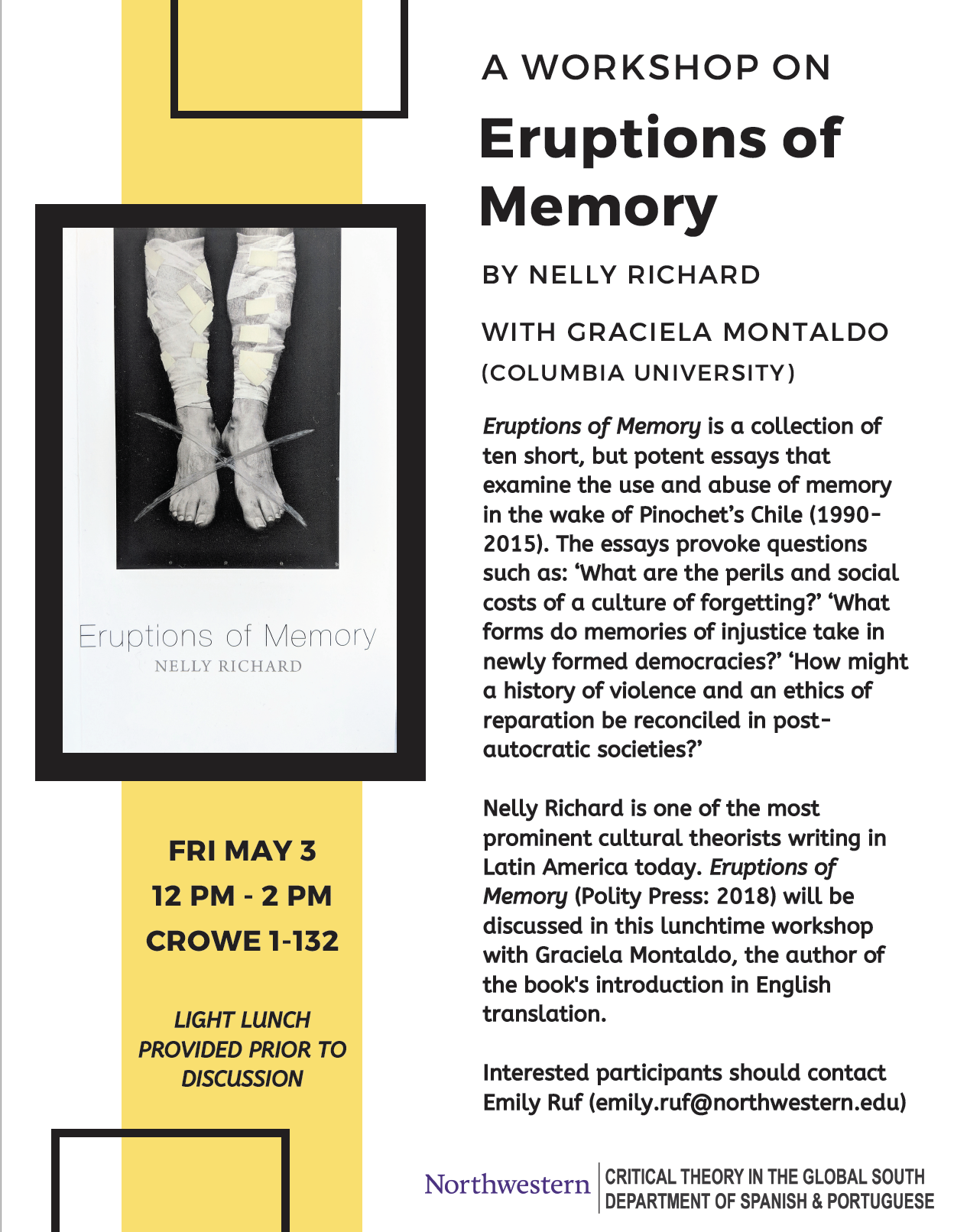 April 22, 2019 | Northwestern
The first of two readings groups organized to facilitate discussion of the English translation of Nelly Richard's Eruptions of Memory, published as an initiative of the 'Trauma, Politics, and the Uses of Memory' subproject, was held at Northwestern University, with the second reading group scheduled for April 29.  These reading groups were arranged in order to stimulate debate of Richard's book amongst Northwestern faculty and students in advance of a book launch workshop that will take place on May 3 and include the participation of the author of the book's Introduction, Professor Graciela Montaldo of Columbia University.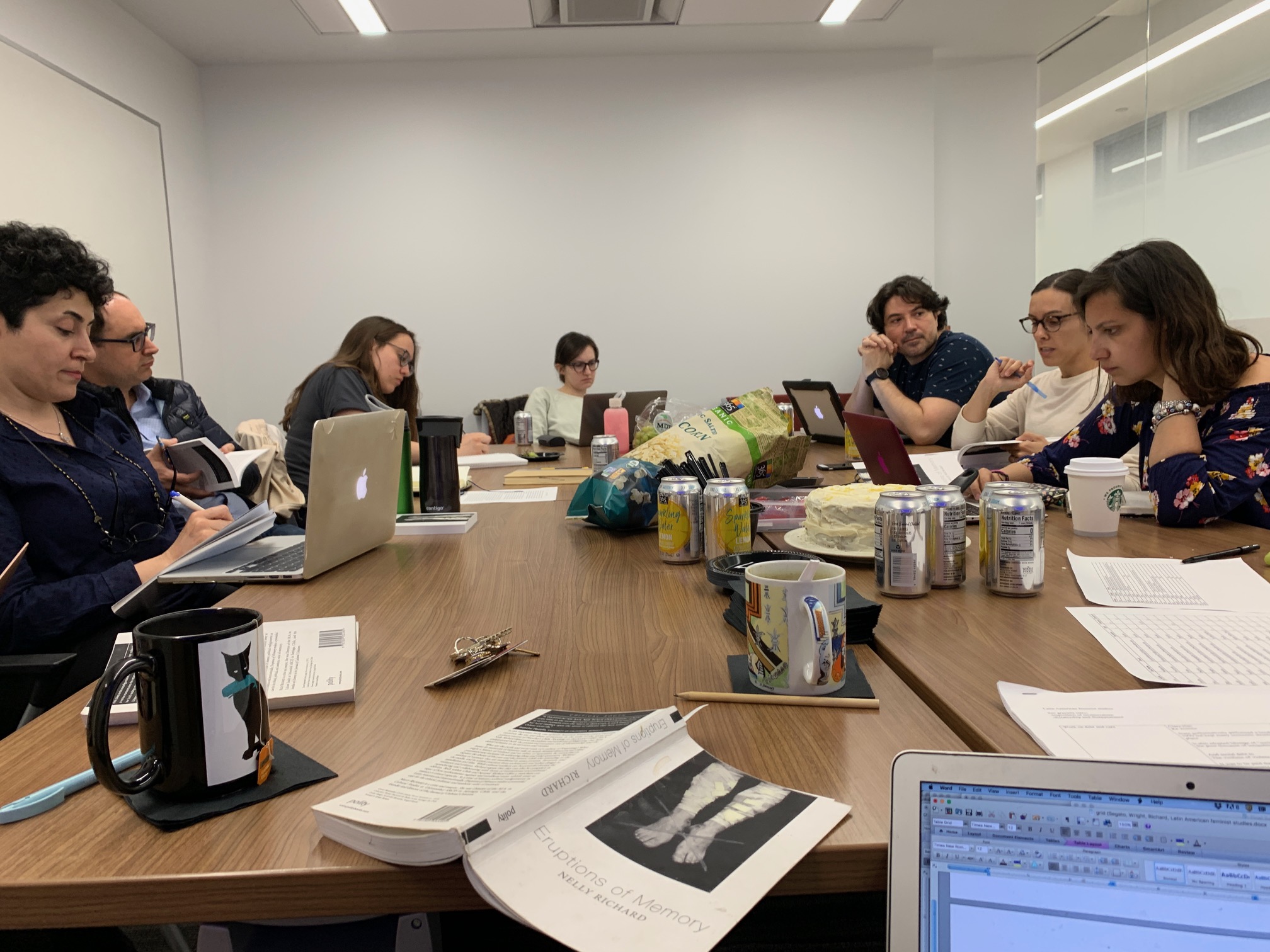 January 2019
Visiting Predoctoral Fellow Candice Jansen has arrived at Northwestern for a five-month long collaboration with Professor Anna Parkinson, whom Candice will assist with the preparation of syllabus materials for a new class to be taught as part of this project. Welcome, Candice!
September 2018
Nelly Richard's Eruptions of Memory: The Critique of Memory in Chile, 1990-2015 (a translation of Latencias y estallidos de la memoria inconclusa. Chile: 1990-2015) is in production with Polity and will be available in December of 2018. For more details, see Polity's page for the book here.


February 22–24, 2018 | WiSER, University of the Witwatersrand
Professor Parkinson visited WiSER to attend Entanglements and Aftermaths: Reflections on Memory and Political Time, a conference organized by the International Consortium of Critical Theory Programs and convened by Sarah Nuttall and Debarati Sanyal (French, UC Berkeley). For a program of sessions and speakers, see here.



November 10–13, 2017 | Northwestern




Professor Nuttall visited Northwestern for "

Transformations of Critical Theory," the inaugural workshop of the Critical Theory in the Global South Project, where she and Professor Parkinson presented their work on the theme "Critical Memory," with a response from María del Rosario Acosta López (Philosophy, DePaul University). On the final day of the workshop, Professors Nuttall and Parkinson 

led a graduate-student teach-in on the same theme.




Nuttall and Huey Copeland during "Transformations of Critical Theory."  


María del Rosario Acosta López


October 28–November 2, 2017 | WiSER, University of the Witwatersrand
Professor Parkinson visited WiSER to plan her collaborative project with Professor Nuttall and to present and discuss her work. On the first day of her visit, she presented to an audience of graduate students and faculty a talk on the theme of trauma, followed by a participant-led discussion of her book, An Emotional State, focusing on trauma in transnational contexts. On the following days, she met individually with graduate students from WiSER, Art History, and English, as well as an independent artist, to talk about their work. The topics of these meetings ranged from trauma in South African literature, figures of resistance and white complicity in apartheid-era autobiography, visibility and "colored" photography, the subterranean history of the apartheid-era magazine Scope, Foucault and affect in sociological research, reframing the artist Princess Magogo kaDinuzulu, and how to negotiate between the image and the word in family biographies of persecution and exile in Jewish-Polish and South African contexts.


Professor Parkinson (third from left) meeting with WiSER faculty and students


The translation of Richard's Latencias y estallidos de la memoria inconclusa is underway!
"Richard's book is a valuable primer on how memory is manipulated in neoliberal societies and of its uncontrollable residues." - Jean Franco (Columbia University)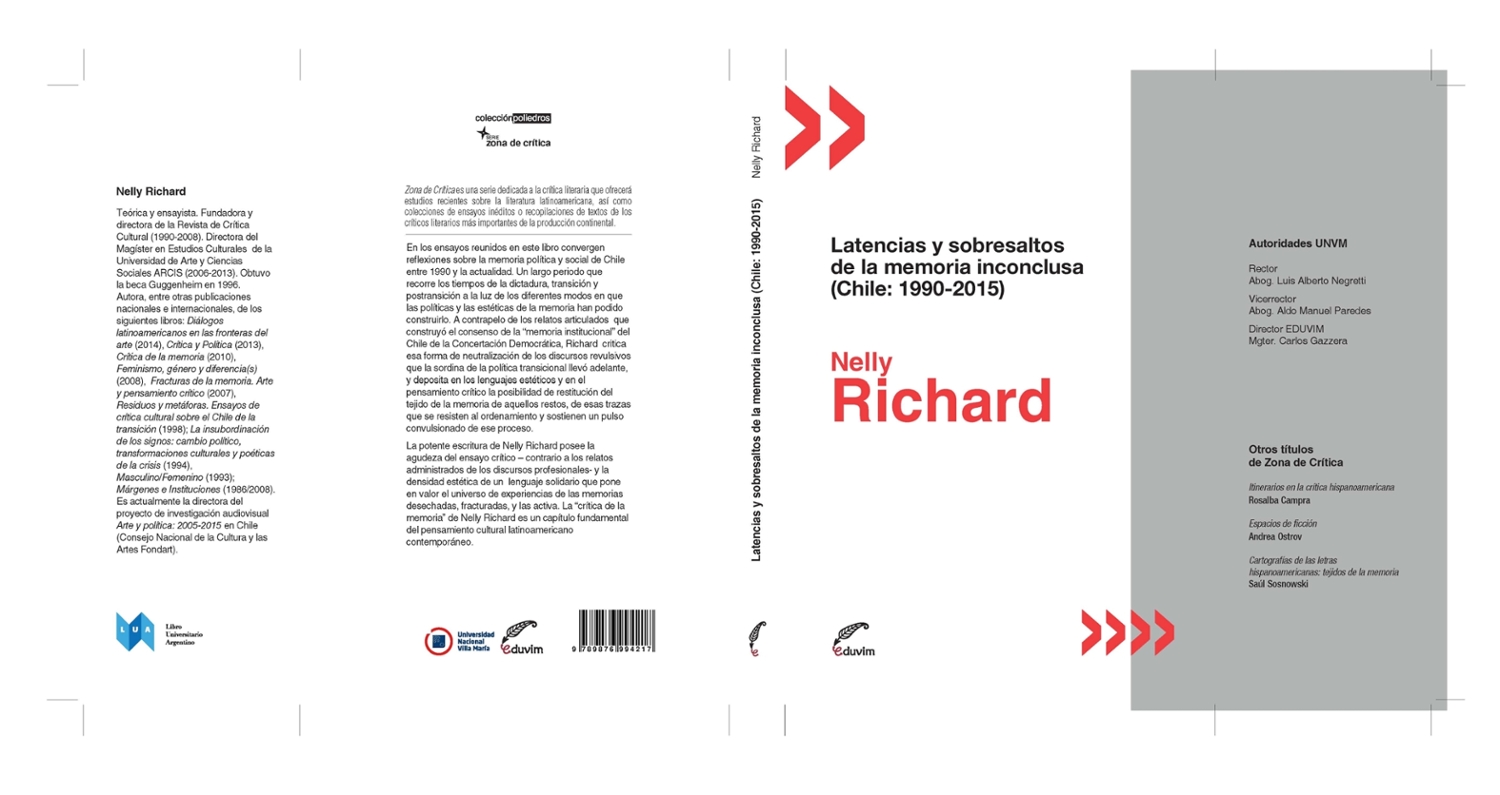 Back to top